Readers at some of the journals published by Pensoft, who have downloaded/printed a publication or ordered a physical copy of a journal issue over the last few weeks, might be in for a surprise concerning the layout of the PDF format of the articles.
Even though it's been years since online publishing has become the norm in how we are consuming information – including scientific publications – we understand that academia is still very much fond of traditional, often paper-based, article layout format: the one you use when accessing a PDF file or a print copy, rather than directly scrolling down through the HTML version of the article.
Even if today large orders of printed volumes from overseas are the exception, rather than the rule, we know we have readers of ours who regularly print manuscripts at home or savе them on their devices. Trends like this have already led to many journals first abandoning the physical- for digital-first, then transitioning to digital-only publication format.
As we speak, readers are accessing PDF files from much higher-quality desktops, in order to skim through as much content as possible.
In the meantime, authors are relying on greater-quality cameras to document their discoveries, while using advanced computational tools capable of generating and analysing extra layers of precise data. While producing more exhaustive research, however, it is also of key importance that their manuscripts are processed and published as rapidly as possible.
So, let's run through the updates and give you our reasoning for their added value to readers and authors.
Revised opening page
One of the major changes is the one to the format of the first page. By leaving some blank space on the left, we found a dedicated place for important article metadata, i.e. academic editor, date of manuscript submission / acceptance / publication, citation details and licence. As a result, we "cleaned up" the upper part of the page, so that it can better highlight the authors and their affiliations.
Bottom line: The new layout provides a better structure to the opening page to let readers find key article metadata at a glance.
Expand as much – or as little – as comfortable
As you might know, journals published by Pensoft have been coming in different formats and sizes. Now, we have introduced the standard A4 page size, where the text is laid in a single column that has been slightly indented to the right, as seen above. Whenever a figure or a table is used in a manuscript, however, it is expanded onto the whole width of the page.
Before giving our reasons why, let's see what were the specific problems that we address.
Case study 1
Some of our signature journals, including ZooKeys, PhytoKeys and MycoKeys, have become quite recognisable with their smaller-than-average B5 format, widely appreciated by people who would often be seen carrying around a copy during a conference or an international flight.
However, in recent times, authors began to embrace good practices in research like open sharing of data and code, which resulted in larger and more complex tables. Similarly, their pocket-sized cameras would capture much higher-resolution photos capable of revealing otherwise minute morphological characters. Smaller page size would also mean that often there would be pages between an in-text reference of a figure or a table and the visual itself.
So, here we faced an obvious question: shall we deprive their readers from all those detailed insights into the published studies?
Case study 2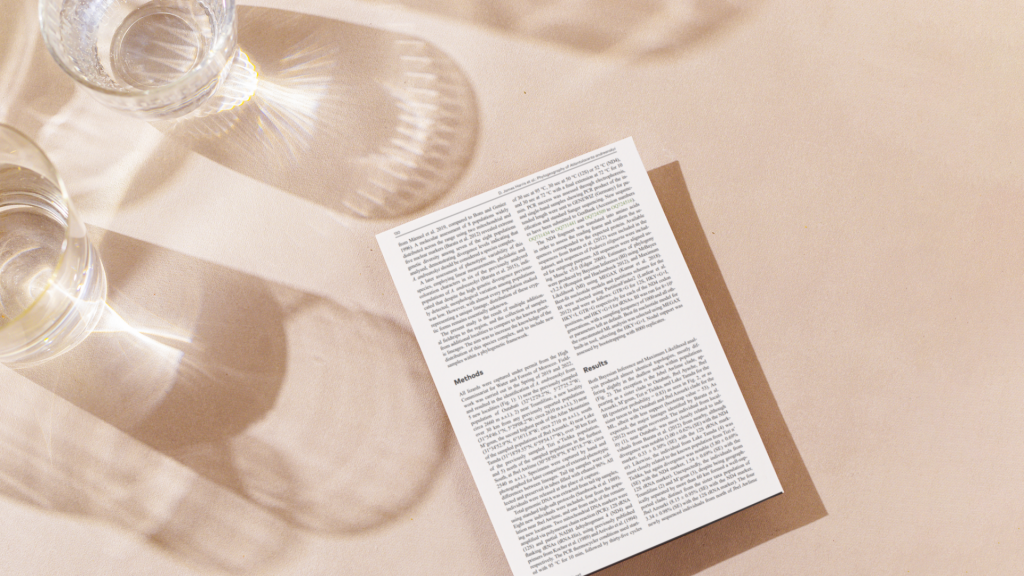 Meanwhile, other journals, such as Herpetozoa, Zoosystematics and Evolution and Deutsche Entomologische Zeitschrift, had long been operating in A4 size, thereby providing their readers with a full view of the figures in their publications.
Yet, the A4 format brought up another issue: the lines were too long for the eye comfort of their readers.
What they did was organise their pages into two-column format. While this sounds like a good and quite obvious decision, the format – best known from print newspapers – is pretty inconvenient when accessed digitally. Since the readers would like to zoom in on the PDF page or simply access the article on mobile, they will need to scroll up and down several times per page.
In addition, the production of a two-column text is technologically more challenging, which results in extra production time.
Bottom line: The new layout allows journals to not sacrifice image quality for text readability and vice versa. As a bonus, authors enjoy faster publication for their papers.
Simplified font
If you have a closer look at the PDF file, you would notice that print-ready papers have also switched to a more simplistic – yet easier to the eye – font. Again, the update corresponds to today's digital-native user behaviour, where readers often access PDF files from devices of various resolutions and skim through the text, as opposed to studying its content in detail.
In fact, the change is hardly new, since the same font has long been utilised for the webpages (HTML format) of the publications across all journals.
Bottom line: The slightly rounder and simplified font prompts readability, thereby allowing for faster and increased consumption of content.
What's the catch? How about characters and APCs?
While we have been receiving a lot of positive feedback from editors, authors and readers, there has been a concern that the updates would increase the publication charges, wherever these are estimated based on page numbers.
Having calculated the lines and characters in the new layout format, we would like to assure you that there is no increase in the numbers of characters or words between the former and current layout formats. In fact, due to the additional number of lines fitting in an A4 page as opposed to B5, authors might be even up for a deal.
________
For news from & about ARPHA and the journals using the platform, you can follow us on Twitter and Linkedin.